These are some of my absolute FAVORITE Christmas cookies to make. I thought I would share it with you since I know you'll be rounding up ideas for what to bring to grandmother's house and so on. Super simple recipe.
Please try and let me know how you like them!?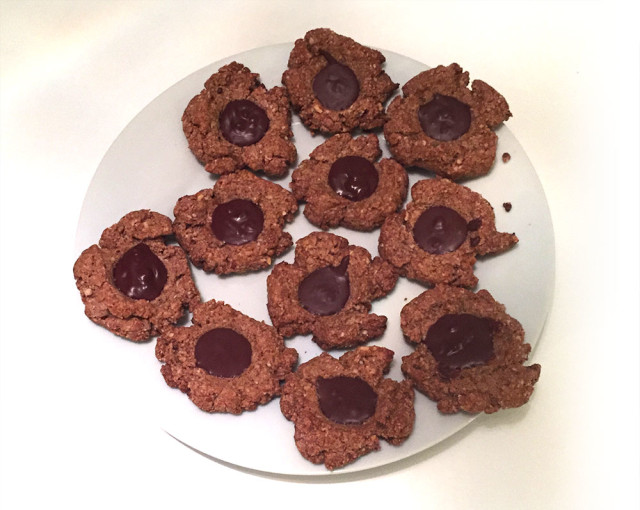 Serves: 1 dozen
INGREDIENTS
1¼ cup almond flour
¼ cup ground flaxseed
½ teaspoon baking soda
¼ teaspoon salt
¼ cup brown sugar
3 tablespoons egg whites
1 tablespoon + ½ teaspoon melted coconut oil
½ teaspoon vanilla extract
¼ teaspoon almond extract
⅓ cup dark chocolate chips
INSTRUCTIONS
1. Preheat oven to 350 degrees. Line a baking sheet with parchment paper or a silpat.
2. In a large bowl, combine the flour, flax seed, salt, baking soda and brown sugar.
3. In a small bowl, whisk together the egg whites, extracts and 1 tablespoon of the coconut oil.
4. Pour the wet ingredients into the dry and mix until combined.
5. With wet hands, roll about 1 tablespoon of the dough into a ball and place on the baking sheet.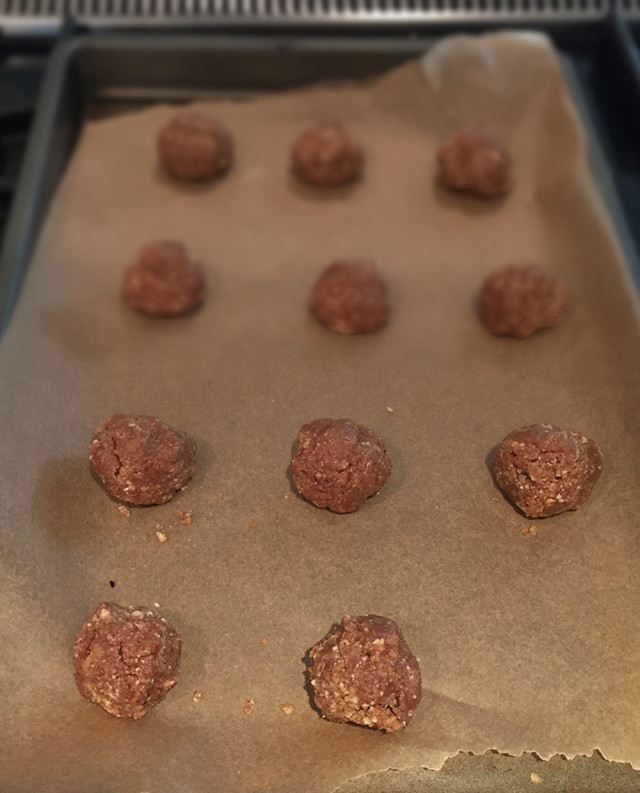 6. Wet the back of a ½ teaspoon and gently press down in the center of each dough ball to create an indent.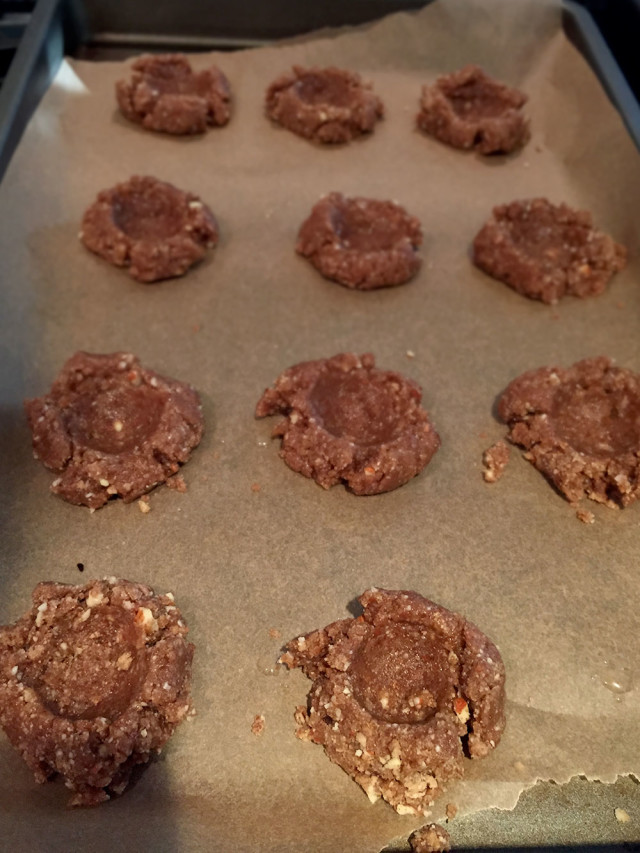 7. Place the baking sheet in the oven and bake for about 12 minutes.
8. Remove from the oven and using the ½ teaspoon, press down again in the indent just to make it a bit deeper as it probably puffed up a bit while baking.
9. Let the cookies cool completely on a cooling rack.
10. Meanwhile, melt the chocolate chips and the ½ teaspoon coconut oil either in the microwave or on the stove top.
11. Once cookies are cooled, spoon the chocolate into the indent. Let them sit for about 10 minutes until set.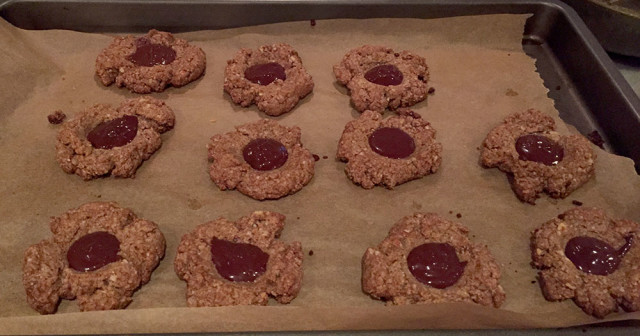 12. Store in an airtight container for up to 5 days.
 Yum!